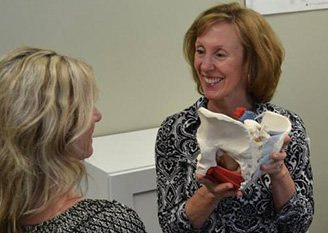 Lori Buxton
PT, DPT, WCS
Lori received her Doctoral degree in Physical Therapy from the University of Colorado in 2011 and is the owner of Integrated Physical Therapy of Colorado (IPT). She brings over 30 years of experience as a Physical Therapist to IPT. She received a Bachelor of Science degree in Physical Therapy with a minor in Psychology in 1977 from the University of North Dakota. Lori specializes in the treatment of pelvic floor dysfunction, temporomandibular disorders (TMD), spinal dysfunction, and headaches.
She is board certified as a Women's Health Clinical Specialist (WCS) through the American Physical Therapy Association (APTA).
Lori was raised in South and North Dakota and worked in Washington D.C. prior to her move to Denver. She has lectured on Pelvic Pain, TMJ and Headache dysfunction, and Proper Body Mechanics for Dental Professionals. Lori is the past president of the Private Practice Section of the Colorado APTA, is a current member of the National and Colorado APTA, as well as the APTA's Section on Women's Health.
Lori and her husband, Forrest, raised 2 children and reside in Littleton, CO. She enjoys photography and any activity that includes snow or the great outdoors.
Nicole Popper
PT, DPT
Niki graduated with her doctorate in physical therapy from the University of Colorado Denver Anschutz Medical Campus. In May of 2013, she received the Mary Gosnell Award for Clinical Excellence. Dr. Popper has specific interests and training in pelvic floor dysfunction (incontinence and pain) and pathology of the spine (neck and back pain). She is a certified Pilates instructor and applies that knowledge and teaching experience along with manual therapy (hands on) skills to educate, empower, and heal her patients. She is an active member of the American Physical Therapy Association, Colorado Chapter, and Section on Women's Health. Niki lives in Englewood and enjoys hiking, jogging, snowboarding, and spending time in the outdoors with her husband, Brian, and dog, Pepper.
Susan Miller
PT, DPT
Susan graduated as a Doctor of Physical Therapy from Regis University in 2015. As a student Susan was an active member American Physical Therapy Association (APTA) and held a national leadership position on the Women's Health special student interest group. Susan and her peers were recognized as Regis University Excellence in Research Team during their final year in school. She was published in the Journal of Manipulative and Physiological Therapeutics for their research on "Rater Reliability of Single and Dual Inclinometry in the Cervical Spine: Does Experience Make a Difference." Today, Susan continues to be an active member of the APTA and belongs to the Orthopedics and Women's Health sections. Susan has a specialist interest in pelvic floor dysfunction, general orthopedic conditions and vestibular therapy including concussion management and benign paroxysmal positional vertigo (BBPV). During her downtime, Susan explores parks and restaurants in the city with her dog Jake; happily cheers on THE Ohio State Buckeyes to victory; and stays physically active by hiking and skiing the Colorado Mountains.
Cynthia Molloy
PT, MTC, BMD-PMD
Cynthia is the manager of Integrated Physical Therapy Central, located in The Urology Center of Colorado (TUCC). She has worked at this location since 2007, specializing in the evaluation and treatment of pelvic floor disorders in both men and women.
Cynthia graduated from the University of Iowa Graduate School with a Bachelor of Science degree in Physical Therapy in 1979. She has been a member of the American Physical Therapy Association (APTA) since 1979 as well as a member of the APTA's Orthopedic, Geriatric, and Women's Health sections. She has received certification in numerous specialties including Biofeedback Board Certification for Pelvic Muscle Dysfunction (BCB-PMD), Vestibular Rehabilitation, and Manual Therapy.
Cynthia draws on her extensive background to help optimize each person's recovery and function by using orthopedic manual therapy, individualized exercise programs, stress reduction techniques, education and healthy lifestyle instruction. She draws on the holistic approach in doing so. She has presented for the Colorado APTA on women's health issues, has served for many years as a volunteer for the 9 Health Fair, and has been involved in clinical education for students in multiple settings.
Cynthia grew up on a farm in Iowa with 10 siblings, in which she became a student of green and sustainable farming, and as a result has many stories to tell. She lives in Littleton, CO, and has 2 wonderful daughters. She enjoys travel, music, the outdoors and life!
Joe LeGolvan
PTA, CMT, CPT
Joe is a Physical Therapist Assistant, Massage Therapist, and Certified Personal Trainer. He graduated from The Colorado School of Healing Arts with a degree in Massage Therapy and has been working in the healing sciences for 5 years. He loves to help people reach their goals in life, whatever they may be. He also loves the feeling of helping someone reduce their pain with the techniques he has learned from many great teachers. Over the past five years he has learned a great deal, yet he believes he has only scratched the surface of the giant and intriguing world of Physical Therapy, Massage Therapy, and Personal Training.
He is married and lives in Littleton, Colorado. His biggest hobby is bodybuilding and he recently placed 1st in physique with the National Physique Committee (the largest amateur bodybuilding organization in the United States). He also spends his time volunteering at the Denver Men's Prison providing counseling to those in need.
Carlina Soderberg, LMT
Massage Therapist
Carlina graduated from the Massage Therapy Institute of Colorado and is a Licensed Massage Therapist in the state of Colorado as well as an active member of ABMB (Associated Bodywork & Massage Professionals). Carlina has completed the Year II program at the Massage Therapy Institute of Colorado.
Carlina holds a BS in Biology/ Holistic Health from Metropolitan State Colledge of Denver.
Carlina enjoys attending continuing education seminars to keep of her techniques and is always eager to learn how to improve client's experience with lasting benefit. When she is not massaging or attending continuing ed, she enjoys mountain biking, snowboarding, pilates, yoga and most of all spending time with her furry and not so furry family.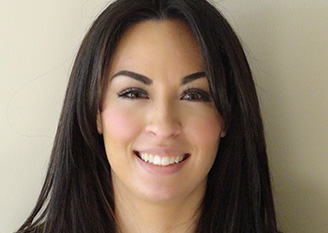 Mallory Gomez
Receptionist
Mallory Gomez joined Integrated Physical Therapy in July 2014, bringing a strong blend of customer service and organizational skills to the office. Mallory most recently served as an assistant to The Stasko Agency, a PR and Publicity company in Denver. A Colorado native, Mallory graduated from Mountain Vista High School in Highlands Ranch. She also studied criminal justice at Metropolitan State College of Denver. Mallory enjoys spending time with her 2 daughters and family, playing outdoors and shopping.
LITTLETON – 303.904.8133
DENVER – 303.904.8133
Our Locations
LITTLETON
9200 W. Cross Dr. Suite 520
P 303.904.8133
DENVER
2777 Mile High Stadium Circle
P 303.904.8133