Labor of Love for your Body
A Physical Therapist's guide to help you through pregnancy and post-partum changes.
WELCOME TO
Integrated Physical Therapy of Colorado
Thanks for visiting our website. We look forward to helping you get back on your path to recovery! Please take a few minutes to browse our website, which includes information on our practitioners, specialty services, locations, and list of insurances we accept.
Since 2001 our practitioners have been dedicated to helping each individual regain optimal function and confidence and allow them to return to the activities they care most about. Treatment sessions are provided in the comfort and privacy of our office.
We look forward to meeting you!!
Lori Buxton, PT, DPT, WCS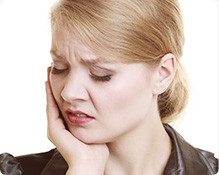 TMJ & Headache Disorders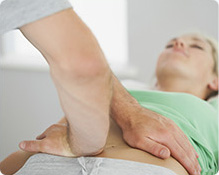 Pelvic Floor Disorders
Pre-natal and Postpartum Care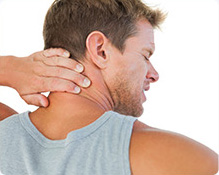 Orthopedic Conditions
Back and Neck Pain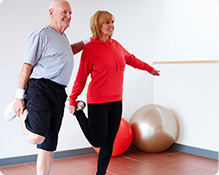 Vestibular & Balance Disorders
WHAT TO EXPECT
At your initial visit you will receive a thorough evaluation and initiation of treatment in a one-on-one session provided by a Physical Therapist. You will continue to see a Physical Therapy Professional at each and every session.
"When my doctor suggested that I contact IPT for unresolved pelvic pain, she was unsure if I would follow through with the call. Because I was so uncomfortable, I made the call. It was a wise choice and I am active again! IPT understood my symptoms. They set treatment goals and were able to help me tackle them with office visits and home exercises. Thank you IPT!"
Candy B.
Morrison CO
"My right knee was replaced in early October. Niki Popper has proven to be a most competent therapist. I am pain free, with good range of motion, and fully expect to be playing golf in Tucson in 3 weeks. If asked, I would have no problem recommending this business to anyone in need of PT. I have nothing negative to say. My doctor is really pleased with my progress. The treatment from Niki Popper is absolutely first rate. It seems to be tailored to what I'm doing at any given stage in the process. I believe in the last 20-30 years this is the 6th physical therapist group I've been to and I'd rate this as being #1."
Jim L.
Littleton CO
"Before physical therapy my life was completely controlled negatively by my prolapse problem. I was never comfortable when sitting or standing. My therapy has helped me understand the muscle structure and correct strengthening of the pelvic floor muscles. My life is now back to normal and I have returned to my favorite activities."
Diana M.
"Just wanted to let you know that I think the exercises are working! One of my coaches at the gym said she could already tell a difference, both in the way I look and in the quality of my lifts. I'm still having that disconnected feeling between my top and bottom half, but I am now able to recover and get everything tightened up; before I would just lose the weight. Thanks for all your help!"
Marian
"I was very satisfied with my therapist Dr. Susan Miller. I found her to be very thorough and encouraging. I would definitely recommend her and the entire staff."
Denise L.
"After suffering for 6 months and through 10+ different visits, ultrasounds, MRIs, and treatments with a several doctors, including a sports medicine doc and a DO, I visited Dr. Buxton. She listened to me, did some simple tests, and figured out how to fix me up with some basic exercises. I only wish I had found her sooner!"
Joe C.
Littleton CO
"Lori Buxton has helped me so much in getting rid of my pelvic floor spasms and strengthening my pelvic floor. The difference is AMAZING! The combination of exercises along with manual therapy has eliminated my pain.
I would highly recommend Lori to anyone with bladder or pelvic floor issues."
Nancy B.
Littleton CO
"Lori Buxton is intelligent, gifted, informative, intuitive – She knows her stuff!! The staff at Integrated PT are pofessional and gracious. I have a chronic condition which would be unbearable if it were not for the care I receive from Lori."
Toni B.
Littleton CO
"I started here not being able to walk without a severe limp or crutches. Susan was very knowledgeable and helpful. The exercises she started me on have leaped so much and given me me more strength than I had before. I will be recommending Integrated Physical Therapy to everyone, thanks Susan!"
Megan S.
"I was in severe pain, in fact I was even having trouble walking. Was finally referred to IPT of Colorado and Niki Popper. WOW. First she told me, no matter what, I'd fell better soon. She was right. My leg pain subsided and then was gone completely within six weeks or so. Then, unbelieveably so did my knee pain. I recommend Niki and IPT for anyone needing physical rehabilitation."
Ed C.
Littleton CO
"After having my prostate removed I wanted complete continence and Cynthia Molloy helped me achieve my goals. Cynthia is another one of IPT's excellent physical therapists in the process of attending to every detail of getting well. Cynthia is so comfortable to talk to and puts things in terms that are easy to understand and follow. Her positive attitude is contagious!"
Scott S.
Denver CO
LITTLETON – 303.904.8133
DENVER – 303.904.8133
Our Locations
LITTLETON
9200 W. Cross Dr. Suite 520
P 303.904.8133
DENVER
2777 Mile High Stadium Circle
P 303.904.8133